This year, four outstanding Wharton students will interview our graduation speakers during a portion of the ceremony called Keynote Conversations. Here's a look at their past work and accomplishments: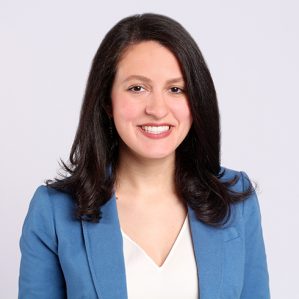 Rebecca Agostino is a second-year MBA Candidate at the Wharton School, serving as a Student Life Fellow, Venture Fellow, and Career Fellow with the Wharton Social Impact Initiative.
Rebecca graduated as a Robertson Scholar from Duke University with a BS in Economics and earned a Master of Teaching from Fordham University. Previously, Rebecca was the founder and principal of Freedom Prep High School, a public charter school in Camden, New Jersey. During her five years as the principal of Freedom, she led a team of 40 educators to design and build one of the only college-preparatory schools in the city. As a Wharton student, Rebecca has interned at the City of Philadelphia's Office of Workforce Development and Atento Capital, a Tulsa-based venture fund that focuses on job creation. She authored an Accelerator for America Playbook of Best Practices called, "Place-Based Solutions for a Stronger Workforce Ecosystem."
Currently, she is a New Leaders Council Philadelphia fellow, a board member at the New Foundations Charter School in Northeast Philadelphia, and on the planning committee of the Future of Cities conference. This spring, she is developing federal policy recommendations in workforce development as a part of the Day One Project's Tech Policy Accelerator.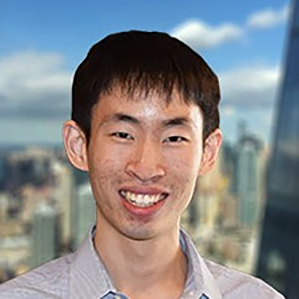 Eric Sun is a second-year MBA candidate at the Wharton School. He was a consultant at the Boston Consulting Group (BCG) and worked across a variety of industries before enrolling at Wharton. Prior to BCG, Eric was a private equity analyst at KKR. He also worked at DoubleDutch, a KKR growth equity investment portfolio company.
At Wharton, Eric is a Leadership Fellow and a novice Wildman Hockey player. Eric is one of this year's inaugural Dr. Bruce I. Jacobs Scholars in Quantitative Finance and a recipient of the Ford Fellowship. In the summer of 2020, Eric interned at Penn's Office of Investments, which is responsible for investing the University's endowment and other long-term assets.
In 2014, Eric graduated summa cum laude from the Wharton School with a BS in Economics.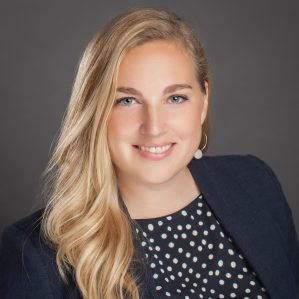 Mercedee Hutton is a second-year Executive MBA candidate at the Wharton School, majoring in Finance, Data Analytics, and Management.
For the last five years, Mercedee has served as Senior Manager of Social Impact at Dell Technologies in Austin, where her responsibilities focus on sustainability in IT product development and include customer engagement, sales enablement, and leading a 1,350+ employee membership program focused on CSR education. She has been nominated to the Diversity Leadership Acceleration Program and is architect of an award-winning carbon removals program for IT solutions. Prior to her current role, she was a CRM field marketing strategist and recipient of an industry award for best-in-class omnichannel marketing. Before joining Dell, Mercedee spent 10 years as a marketing and communications manager and independent contractor for small and non-profit organizations like Austin Opera, Metia, and Colorado Oil and Gas Association.
At Wharton, she serves on the Student Advisory Council and has played an active leadership role working with the School administration to mitigate the educational impact of COVID. She holds a BA from the University of Texas at Dallas and an MA from Richmond, The American International University in London.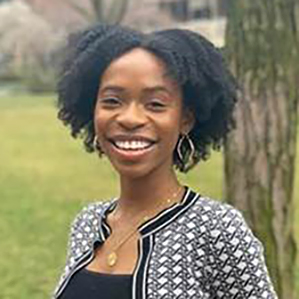 Oyinkansola Sofela is a graduating senior at the Wharton School, concentrating in Marketing and Entrepreneurship and Innovation. Oyinkansola is a community-builder, storyteller, and social entrepreneur. As a result of her upbringing in Lagos, Nigeria, she has always been passionate about developing adequate solutions to bridging gender, racial, and economic disparity gaps.
At Wharton, Oyinkansola has made a meaningful impact on underrepresented and minority communities at Penn. She is the Vice President of Internal Relations for the Black Wharton Undergraduate Association, Wharton 101 Head TA, and Co-Chair of the Wharton Equity Diversity and Inclusion Group. Building on her work in promoting an inclusive environment on campus, she founded A Little Louder (ALL) Project, a media tech social enterprise harnessing the power of storytelling to build a global community that centers women of color, amplifies their voices, and celebrates their joy.
She hopes to continue her work in promoting gender equity, equipping women and girls worldwide with the resources they need to thrive, and live a life of joy and self sufficiency.
2020
In lieu of a traditional, in-person ceremony, the Wharton School saluted the Class of 2020 with 30-minute virtual celebrations.
2019
MBA
Jonathan ("Jon") Gray, C'92, W'92, President and COO, Blackstone
MBA Program for Executives West
Anthony Noto, WG'99, Chief Executive Officer, SoFi
MBA Program for Executives East

David M. Rubenstein, Co-Founder and Co-Executive Chairman of the Carlyle Group
Undergraduate
Stacy Brown-Philpot, W'97, Chief Executive Officer, TaskRabbit
2018
MBA
Hamdi Ulukaya, Founder, Chairman, and CEO of Chobani, LLC
MBA Program for Executives West
Safra Catz, W'83, L'86, Chief Executive Officer of Oracle Corporation
MBA Program for Executives East

F. William McNabb III, WG'83, Chairman of Vanguard
Undergraduate
Jeff Weiner, W'92, Chief Executive Officer of LinkedIn
2017
MBA
Yuri Milner, Founder of DST Global
MBA Program for Executives West
K. Robert "Bobby" Turner, W'84, Chairman & Chief Executive Officer of Turner Impact Capital
MBA Program for Executives East

Adam Grant, Saul P. Steinberg Professor of Management at the Wharton School and Professor of Psychology at the University of Pennsylvania
Undergraduate
Nathaniel "Nat" Snead Turner V, W'08, Co-Founder and Chief Executive Officer of Flatiron Health
2016
MBA
Ruth Porat, WG'87, Chief Financial Officer of Alphabet
MBA Program for Executives West
Jacqueline Reses, W'92, Capital Lead of Square
MBA Program for Executives East

Anthony Noto, WG'99 (WEMBA 23), Chief Financial Officer of Twitter
2015
MBA
Neil Blumenthal, WG'10, and Dave Gilboa, WG'10, Co-Founders and Co-Chief Executive Officers of Warby Parker
MBA Program for Executives West
Josh Kopelman, W'93, Founder of First Round Capital
MBA Program for Executives East

David Pottruck, C'70, WG'72, Chairman of High Tower Advisors
2014
MBA
David Rubenstein, Co-Founder and Co-Chief Executive Officer of The Carlyle Group
MBA Program for Executives West
Neel Kashkari, WG'02, Former Assistant Secretary of the U.S. Treasury Department
MBA Program for Executives East

Dan Tangherlini, WG'01, Administrator of the U.S. General Services Administration
2013
MBA
Andrea Mitchell, Chief Foreign Affairs Correspondent for NBC News
MBA Program for Executives West
Inder Sidhu, WG'91, Senior Vice President of Strategy for Worldwide Operations at Cisco Systems
MBA Program for Executives East

Alex Gorsky, WG'96, Chairman and Chief Executive Officer of Johnson & Johnson
2012
MBA
Dr. Mehmet Oz, M'86, WG'86, talk show host and Director of Cardiovascular Institute and Complementary Medicine Program at New York Presbyterian Hospital
MBA Program for Executives
Carol Bartz, Former President and Chief Executive Officer of Yahoo! and Autodesk
2011
MBA
Vikram Pandit, Chief Executive Officer of Citigroup
MBA Program for Executives
Laurence M. Baer, President and Chief Operations Officer of San Francisco Giants
2010
MBA
Robert Kapito, W'79, Co-Founder and President of BlackRock
MBA Program for Executives
Paul Otellini, President and Chief Executive Officer of Intel Corporation
2009
MBA
Muhammad Yunus, Founder of Grameen Bank and 2006 Nobel Peace Prize Winner
MBA Program for Executives
Peter Robertson, WG'71, Chevron Corporation
2008
MBA
Jon M. Huntsman, Jr., Governor of Utah
MBA Program for Executives
Art Bilger, Managing Director of Shelter Capital Partners, LLC
2007
MBA
Lakshmi N. Mittal, Chairman and Chief Executive Officer of Arcelor Mittal and Founder of Mittal Steel
MBA Program for Executives
Patrick T. Harker, Dean of The Wharton School
2006
MBA
Leonard Lauder, W'54, Chairman of Estee Lauder Companies
MBA Program for Executives
Kenneth Moelis, W'80, WG'81, President and Joint Global Head of Investment Banking for UBS Investment Bank
2005
MBA
Alan Greenspan, Chairman of the Board of Governors for the Federal Reserve System
MBA Program for Executives
David Pottruck, C'70, WG'72, President and Chief Executive Officer of Charles Schwab