Wharton Graduation Speakers
Visionary business leaders providing guidance and encouragement as our graduates take the next step on their path
Wharton San Francisco MBA for Executives Graduation Ceremony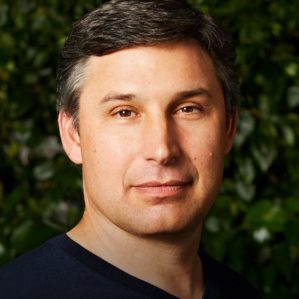 ANTHONY NOTO, WG'99, CHIEF EXECUTIVE OFFICER, SOFI
A financial leader with over a decade of experience in the C-Suite, Mr. Noto was previously CFO of Twitter and CFO and Executive Vice President of the National Football League. He spent many years prior at Goldman Sachs as co-head of global TMT investment banking and was a top-ranked analyst while heading communication media and internet equity research.
He was Twitter's COO for two years before becoming CEO of SoFi in 2018 and joining its board of directors, where he currently works to help over half a million SoFi members achieve financial independence.
Wharton Philadelphia MBA for Executives Graduation Ceremony
DAVID M. RUBENSTEIN, CO-FOUNDER AND CO-EXECUTIVE CHAIRMAN OF THE CARLYLE GROUP
David M. Rubenstein is a Co-Founder and Co-Executive Chairman of The Carlyle Group, one of the world's largest and most successful investment firms. In 1987, he co-founded the firm which has since grown to manage $212 billion from 31 offices around the world.
As a philanthropic leader, Mr. Rubenstein is Chairman of the Boards of Trustees of the John F. Kennedy Center for the Performing Arts, the Smithsonian Institution, and the Council on Foreign Relations; a Fellow of the Harvard Corporation; a Trustee of the National Gallery of Art, the University of Chicago, Memorial Sloan-Kettering Cancer Center, Johns Hopkins Medicine, Lincoln Center for the Performing Arts, the Institute for Advanced Study, the Brookings Institution, and the World Economic Forum; and President of the Economic Club of Washington.
He is also the host of The David Rubenstein Show: Peer-to-Peer Conversations on Bloomberg TV and PBS.
Wharton Undergraduate Graduation Ceremony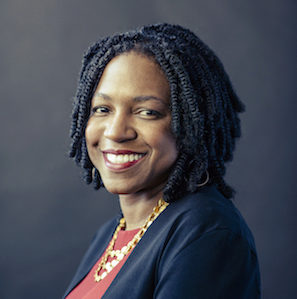 STACY BROWN-PHILPOT, W'97, CHIEF EXECUTIVE OFFICER, TASKRABBIT
As a prominent leader in the digital economy, Ms. Brown-Philpot has led the growth and scale of enterprises both large and small for over 15 years. Since 2012, she's grown TaskRabbit — an on-demand task management network — from startup to global business, and in 2017 led its acquisition by the IKEA Group. TaskRabbit is now a core driver of the ecommerce and services strategy for the world's largest furniture retailer. That same year, TaskRabbit was named one of Fast Company's Most Innovative Companies.
Prior to her role at TaskRabbit, Ms. Brown-Philpot spent nearly 10 years with Google leading global operations and is on the board of directors for HP Inc., Nordstrom, and Black Girls Code. A frequent speaker on the advancement of women and minorities in tech, she founded Black Googler Network, a seminal diversity initiative in the industry.
Wharton MBA Graduation Ceremony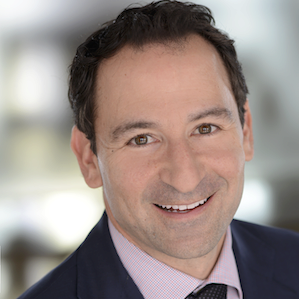 JONATHAN ("JON") GRAY, C'92,W'92, PRESIDENT AND COO, BLACKSTONE
Jonathan ("Jon") Gray is President and Chief Operating Officer of Blackstone and is a member of Blackstone's Board of Directors. As the firm's former Global Head of Real Estate, Mr. Gray helped build the largest real estate platform in the world.
In addition to his roles at Blackstone, Mr. Gray currently serves as Chairman of the Board of Hilton Worldwide and on the board of Harlem Village Academies and Trinity School. Along with his wife, Mindy, he established the Basser Center for BRCA at the University of Pennsylvania School of Medicine and the Gray Foundation, an organization committed to maximizing access to education, healthcare, and opportunity for low-income children in New York, as well as funding BRCA-related research.
2018
MBA
Hamdi Ulukaya, Founder, Chairman, and CEO of Chobani, LLC
MBA Program for Executives West
Safra Catz, W'83, L'86, Chief Executive Officer of Oracle Corporation
MBA Program for Executives East

F. William McNabb III, WG'83, Chairman of Vanguard
Undergraduate
Jeff Weiner, W'92, Chief Executive Officer of LinkedIn
2017
MBA
Yuri Milner, Founder of DST Global
MBA Program for Executives West
K. Robert "Bobby" Turner, W'84, Chairman & Chief Executive Officer of Turner Impact Capital
MBA Program for Executives East

Adam Grant, Saul P. Steinberg Professor of Management at the Wharton School and Professor of Psychology at the University of Pennsylvania
Undergraduate
Nathaniel "Nat" Snead Turner V, W'08, Co-Founder and Chief Executive Officer of Flatiron Health
2016
MBA
Ruth Porat, WG'87, Chief Financial Officer of Alphabet
MBA Program for Executives West
Jacqueline Reses, W'92, Capital Lead of Square
MBA Program for Executives East

Anthony Noto, WG'99 (WEMBA 23), Chief Financial Officer of Twitter
2015
MBA
Neil Blumenthal, WG'10, and Dave Gilboa, WG'10, Co-Founders and Co-Chief Executive Officers of Warby Parker
MBA Program for Executives West
Josh Kopelman, W'93, Founder of First Round Capital
MBA Program for Executives East

David Pottruck, C'70, WG'72, Chairman of High Tower Advisors
2014
MBA
David Rubenstein, Co-Founder and Co-Chief Executive Officer of The Carlyle Group
MBA Program for Executives West
Neel Kashkari, WG'02, Former Assistant Secretary of the U.S. Treasury Department
MBA Program for Executives East

Dan Tangherlini, WG'01, Administrator of the U.S. General Services Administration
2013
MBA
Andrea Mitchell, Chief Foreign Affairs Correspondent for NBC News
MBA Program for Executives West
Inder Sidhu, WG'91, Senior Vice President of Strategy for Worldwide Operations at Cisco Systems
MBA Program for Executives East

Alex Gorsky, WG'96, Chairman and Chief Executive Officer of Johnson & Johnson
2012
MBA
Dr. Mehmet Oz, M'86, WG'86, talk show host and Director of Cardiovascular Institute and Complementary Medicine Program at New York Presbyterian Hospital
MBA Program for Executives
Carol Bartz, Former President and Chief Executive Officer of Yahoo! and Autodesk
2011
MBA
Vikram Pandit, Chief Executive Officer of Citigroup
MBA Program for Executives
Laurence M. Baer, President and Chief Operations Officer of San Francisco Giants
2010
MBA
Robert Kapito, W'79, Co-Founder and President of BlackRock
MBA Program for Executives
Paul Otellini, President and Chief Executive Officer of Intel Corporation
2009
MBA
Muhammad Yunus, Founder of Grameen Bank and 2006 Nobel Peace Prize Winner
MBA Program for Executives
Peter Robertson, WG'71, Chevron Corporation
2008
MBA
Jon M. Huntsman, Jr., Governor of Utah
MBA Program for Executives
Art Bilger, Managing Director of Shelter Capital Partners, LLC
2007
MBA
Lakshmi N. Mittal, Chairman and Chief Executive Officer of Arcelor Mittal and Founder of Mittal Steel
MBA Program for Executives
Patrick T. Harker, Dean of The Wharton School
2006
MBA
Leonard Lauder, W'54, Chairman of Estee Lauder Companies
MBA Program for Executives
Kenneth Moelis, W'80, WG'81, President and Joint Global Head of Investment Banking for UBS Investment Bank
2005
MBA
Alan Greenspan, Chairman of the Board of Governors for the Federal Reserve System
MBA Program for Executives
David Pottruck, C'70, WG'72, President and Chief Executive Officer of Charles Schwab
"You came here to realize your wildest aspirations, and those aspirations invariably mean making a big impact on the world. I think our job at the school is to help you not only while you're here but for the rest of your lives too."

DEAN GEOFF GARRETT